Regular price
Sale price
$0.00 USD
Unit price
per
Sale
Sold out
"In 2012 I started to learn how to build furniture using only hand tools. My grandfather was a woodworker and he always inspired me to try the craft. Everything I learned about hand tool woodworking was from Tom Fidgen at the Unplugged Woodshop. Little did I know that 4 years later I would be helping him open up Canada's first-hand tool-only woodworking school.

In late 2015 the opportunity presented itself to help open and establish The Unplugged Woodshop Toronto. I was fortunate to be a part of teaching people to build fine furniture without using power tools, learning to slow down in this fast-paced society, and enjoying the process. It was an opportunity of a lifetime and something I knew I could not miss.
​
Fast forward to 2019 and it was time for the next big chapter. I started Justin Starr Studio so that I could focus on crafting canvas and leather goods for woodworkers, artists and collectors. Today I focus on handmade leather wallets for consumers, collectors and retailers as well as waxed canvas products for woodworkers and artists." - Justin Starr
Options:
1. Template: PDF Template for you to print and trace over your leather
2. PDF Template+ Tool Set
In the tool set:
1sq.ft of your choice of leather.
1x Handle Needle
10x Waxed Threads
1x Key Row
1x Doubled Sided Hit Buckle
1x Sihetun Deduction
1 Set x Rival Button 
1x Hole Punch 2.5mm
1x Round Base
1x 8mm Hit a Nail
1x Steel Ruler
1x Tape Measure
4x Hole Punch 4mm (1/2/4/6 Prong)
1x Plastic Cutting Mat
1x A4 Cutting Mat
1x Glue Hammer
1x Cutting Leather Tool
2x Wood Polished Rods
1x U-Shaped Groover
1x Awl
1x Skiver Tool
1x Sewing Piercing Tool
1x Wooden Handle Draw Wheel
3x Plush Fur Ball
1x Stainless Steel Glue Tool
4x Leather Edge Grinder
9x Hole Punch (1-5mm)
View full details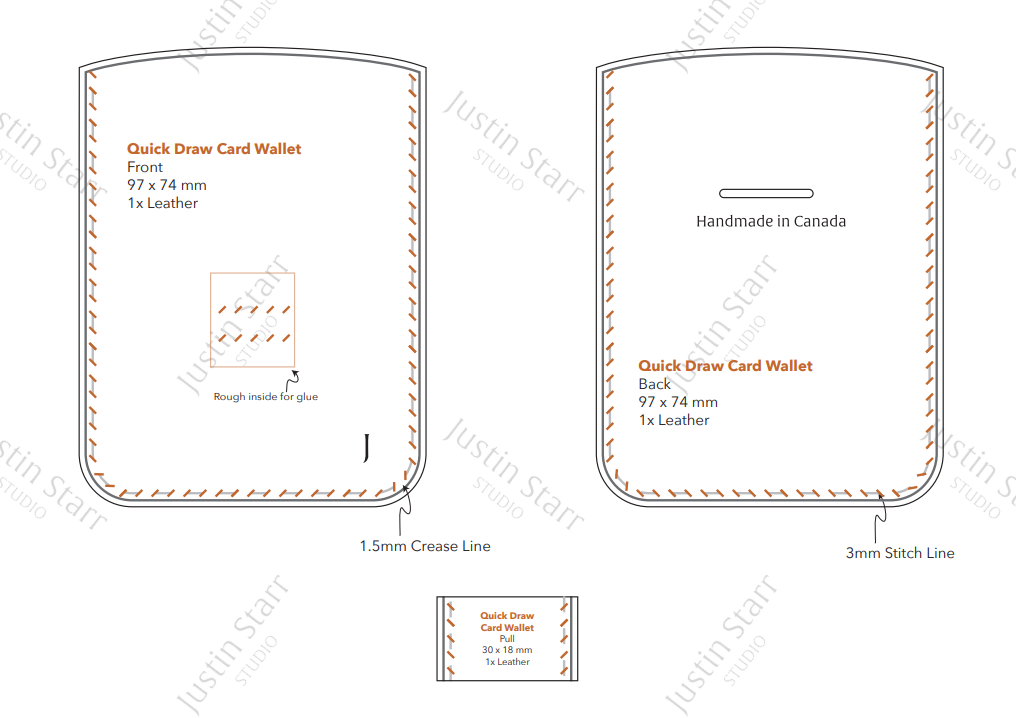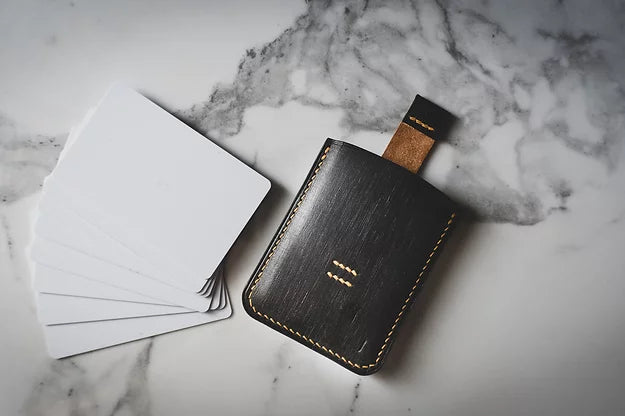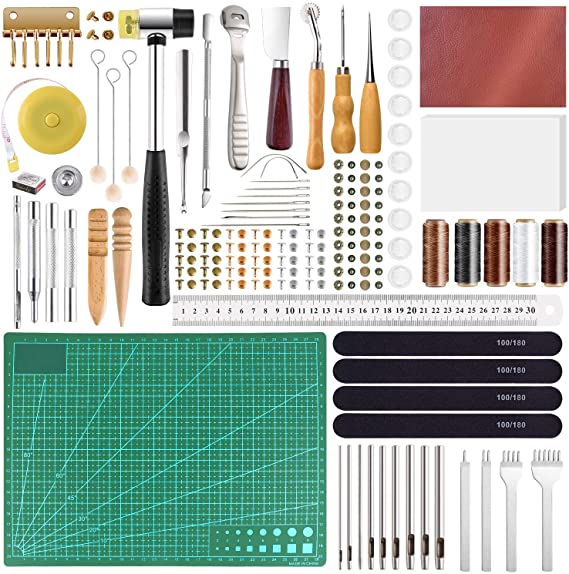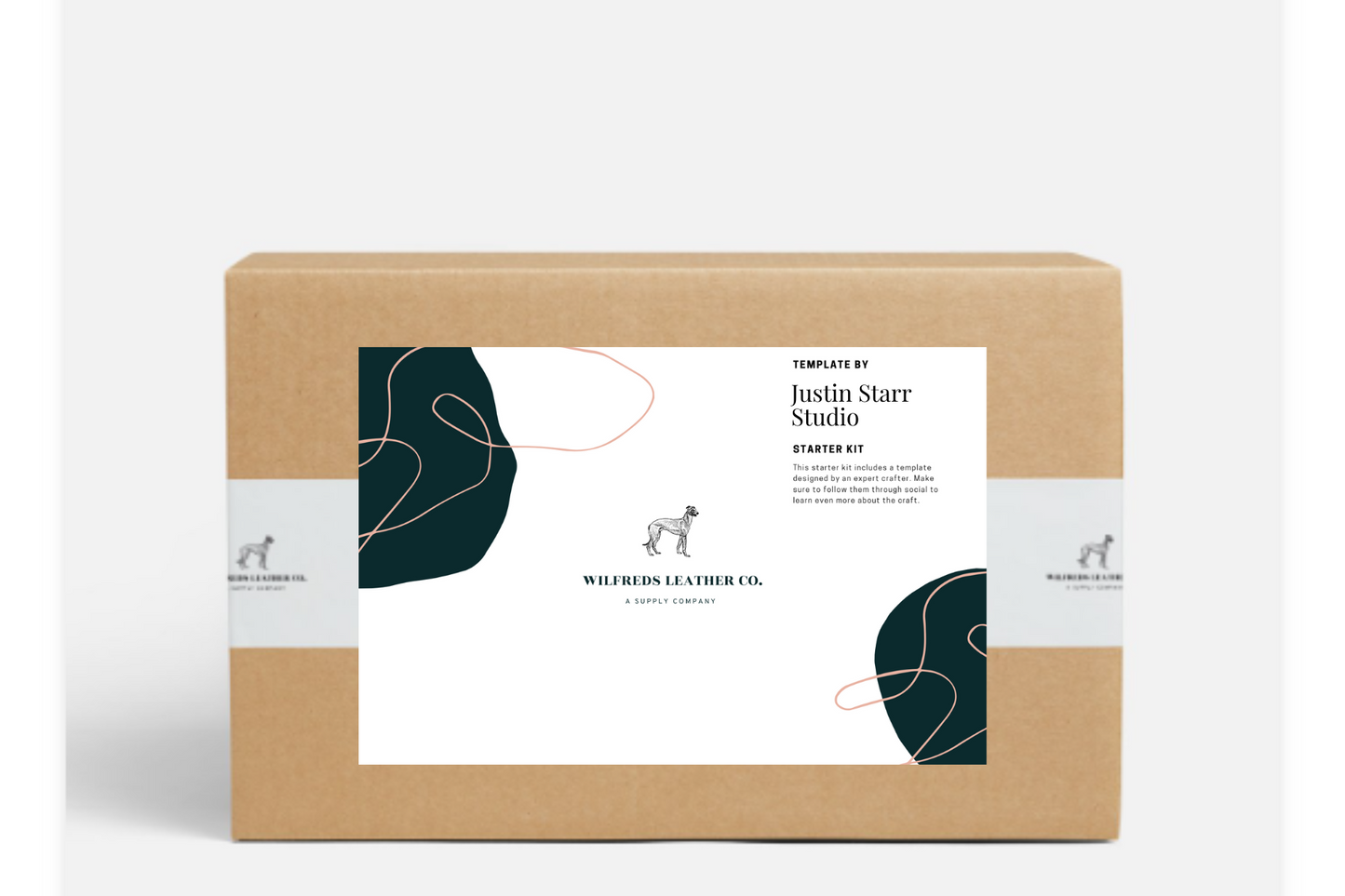 Free Shipping over $149

Free Shipping on orders over $149 in Canada.

Hassle-Free Exchanges

If you are not 100% satisfied with your order, you can exchange hassle free within 30 days.